Escort Employment
How To Join Our Agency
Here at 24hr Companions, we are often approached through our escort employment section. Therefore, our website is regularly updating with beautiful, confident and friendly new escorts. As one of London's leading 24hr escort agencies, we are always looking for new girls to add to our gallery. Therefore, if you enjoy meeting new people from around the world, and believe you have what it takes to be a great escort companion, we would love to hear from you! 
We always keep any information regarding our escorts (and all applicants) in the strictest confidence. We also hold a very tough stance against trafficking and refuse to represent any escort if we suspect trafficking or control of prostitution is taking place. If we have any concerns, these are immediately reported to the appropriate authorities. As far as we are aware, all of the girls you see on our website are offering escort services by choice and are happy to be represented by us, on this website and any other related marketing platforms we choose to use.
Why sign up with us?
Are you looking for escort employment, are legal to work in this country and over 18 years of age? If so, and you believe you fit the criteria we're looking for, then please fill in the application form provided. Ensure that you attach a minimum of 6 professional and recent pictures of yourself and a selfie to confirm them.
We have some of the best clients too. These kind, influential gentlemen enjoy being in the company of our beautiful and charming London escorts. We have a lot of regular clients and we make sure that our relationship with them is every bit as strong as it is with our girls. Safety is obviously very important to us so we are also very selective with the client we work with.
ESCORT RECRUITMENT & GENERAL CONDITIONS FOR JOINING US:
You must be able to speak at least conversational English.
Provide a minimum of 4 professional pictures and a selfie to confirm them.
All photos provided must be of you, belong to and represent you.
Give permission to display your imagines and content on this website, or in any other form of marketing for the agency.
BY USING THE RECRUITMENT FORM PROVIDED TO UPLOAD YOUR DETAILS OR BY SENDING US YOUR DETAILS VIA THE EMAIL PROVIDED BELOW YOU ARE CONFIRMING THE FOLLOWING:
You are over 18 years of age and able to prove it.
You are legally able to work in the UK.
We only offer representation as an advertising platform and not employment. Therefore, you are self-employed and responsible for your own tax and NI payments.
EMAIL: info@24hrcompanions.com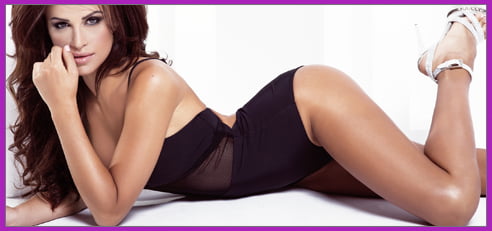 | | | |
| --- | --- | --- |
| WhatsApp | Call | Booking |