Contact Us
How To Reach Us
It's quick and easy to contact us here at 24hr Companions using the contact form provided below. We have the most gorgeous girls in the business, and our friendly receptionists are available 24/7 to help you find your perfect match. To check availability or to book an appointment, please use the booking form on your chosen escorts profile. For any other enquiries, please don't hesitate to call or fill out the provided form. We are here to answer your calls and help your escorting experience run as smoothly as possible.
Our booking service can be done in two ways. Firstly, you can contact us through our website with your booking details and requirements. This way, you can choose a convenient time for us to get back to you. However, should you need some company immediately, please call us. With a quick phone call, your booking can be arranged within minutes of your contact.
Get In Touch For A Friendly Escort Service
As a leading 24-hour escort agency in London, 24-hour Companions will always aim to find the dream London escort for each client's needs. We understand that not everyone's tastes are the same. This is why we have a wide selection of gorgeous girls available for you to choose from around the clock. Furthermore, our reception team is here to help assist you every step of the way. 
When you send us a question regarding one of our escorts, it's always best to text or call us directly if you want a quick answer. Whilst we can't guarantee getting back to you immediately when you message us through the website, we will get back to you as soon as possible. We constantly check our online messages, and you can expect a swift response. However, you can appreciate that we are a bustling escort agency.
It can be challenging for business professionals to find the time to enjoy high-quality female companionship in their busy lives. Therefore, if this situation sounds all too familiar to you, why not pick up the phone and give us a call? It's got to be better than spending another evening alone.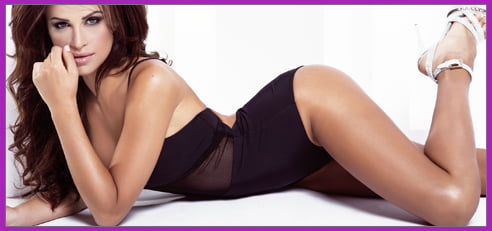 | | | |
| --- | --- | --- |
| WhatsApp | Call | Booking |